A Service of
Learn about Japan

"About Japan: Newbie to Knowledgeable" is my new book about Japan and things Japanese. This introduction to Japan and is a "must have" guide for folks who are new to this interesting but mysterious country.

9 11 2001
Misawa Date / Time
6/27/2017 5:14:24 AM
(Click Refresh to Update)
A free, public
service of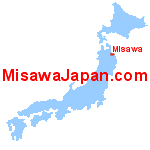 COMMUNITY NOTES

The base flightline will be closed from 10 May through 5 July this summer. FYI, the Force Support Squadron is offering a shuttle bus to Aomori Airport. They have a schedule at http://35fss.com/images_folder/misawa_itt/aomori_shuttle/flyer.pdf. Check out 35fss.com for details.

The Lunney Youth Center is accetping sign-ups for the Youth Soccer League. Sign-ups en on 15 Aug.

The Youth Center and Teen Center host clinics, trips and programs for Misawa youth this summer. Give them a call or stop for a list of what's going on.

The Summer Splash Beach Bash has been rescheduled for 24 Jun.

The Potter Fitness Center hosts a Ping Pong Tourament on 24 June from 10am til 3pm. Sign up at the center by 22 June.

ITT offers shuttle bus service to the Nango Jazz Festival on 29 June for $10 per person.

The golf Course offers the Red, White and Blue tournament on 8 July with a 6:30am shotgun start. It is an individual stroke play format.

The base Auto Complex has a new Auto Detailing service. Get full exterior wash; tire, window and door jam cleaning and a vacuum of the vihicle's interior. Prices start at $25.

Looks like Misawa ITT still has seats open for all four of their Sapporo Snow Festival tours.

For other trips and tours, check out Misawa ITT at the ITT website".

Misawa Ticket and Tours office will help you get your US Tourist Passport. Details here.

The Education office holds monthly Officer Commissioning briefings for folks who what to pursue a oommission on how to submit a commissioning package. Briefing takes place in Bldg 653, room 219A on the last Wednesday of each month at 1pm. call the Education Center at 226-4201 for more info.

See the most current 35FSS Facility Directoryhere

the Youth Center offers Hip Hop, Ballet, Taiko Drum, Tumbling classes. Call the center at 226-3220 for info.

The Lunney Youth Center is now open to rent for parties on weekend nights. Also they are now taking registrartion for Flag Football. The season starts in August. Register by 26 June. 226-3220 for info.

Did you know that Misawa City has a bus service that goes all around town? For 100yen you can ride all over town. The schedules are a little confusing but I have posted them and the route. Bus data

For info about getting around Japan on your own, take a look here.

Be sure to check out the Long Term info page for things that just don't change.


---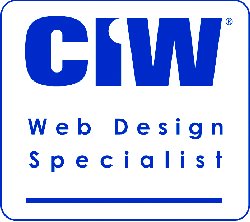 All Rights Reserved
Disclaimer
|
Donate