MISAWA EVENTS
21 - 30 July 2017
---
Be sure to check out our
recurring events list
for ongoing activities.
---
FRIDAY, 21 Jul
SATURDAY, 22 July
OUTDOOR RECREATION
Sign up at Outdoor Rec, Hanger 973 for these activities (unless otherwise noted).
Overnight Backpacking, at Mt Iwate, $95.
Power Boat Course, 8-10am, $40, base beach.
Jet Ski Course, 8 - 10am, $40, base beach.
-
GOSSER GOLF COURSE
Sign up now for the Air Force Golf Championships which can lead to the Armes Forces Championshio and that can lead to the International Military Sports Council Chempionships.
MOVIES AT THE MOKUTEKI
Beauty and the Beast, PG, 3pm.
Zookeeper's Wife, PG13, 6pm.
SUNDAY, 23 July
MONDAY, 24 July
TUESDAY, 25 July
WEDNESDAY, 26 JUl
THURSDAY, 27 Jul
FRIDAY, 28 Jul
SATURDAY, 29 July
SUNDAY, 30 July
Air Force Aid Society- 226-4418
AFRC - 226-4735 (resv req)
AMC Terminal - 226-2370
American Red Cross - 226-3016
Antiques & Crafts Store - 226-2040
Arts & Crafts Center - 226-4452
Auto Skills Center - 226-4654
Base Chapel - 226-4630
Base Pool - 226-9378
Base Theater - 226-3008
Bowling Center - 616-3998
BX Office - 226-7410
Cafe Mokuteki, - 616-3688
Child Develop Center-226-4666
Club Mutsu - 616-1891
Club Tohoku - 616-1889/1890/

Sponsoring a newcomer? Please tell them about us.

Send comments or suggestions to the Webmaster

Back to MisawaJapan.com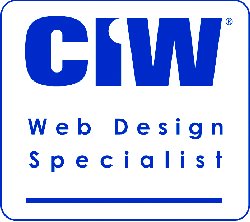 All Rights Reserved
Disclaimer
|
Donate
Commissary - 226-3823
Education Center - 226-3904
Family Advocacy -226-2123
Golf Course - 226-9738
High School Sports - 226-4467
Community Center -226-4128
Fitness Center - 226-3982
HAWC - 226-6653
Library - 226-3068
Outdoor Rec - 226-9378
Pass and ID - 226-3995 Skills Develop Ctr-226 4452
Teen Center - 226-9984
Tickets & Tours (ITT) - 226-3555.
Youth Center - 226-3220
Vet Clinic - 226-4502